Follow my Gut – Bordeaux Wines Brought their Pop Up Event to West Hollywood and Here's How it Looked
24 octobre 2018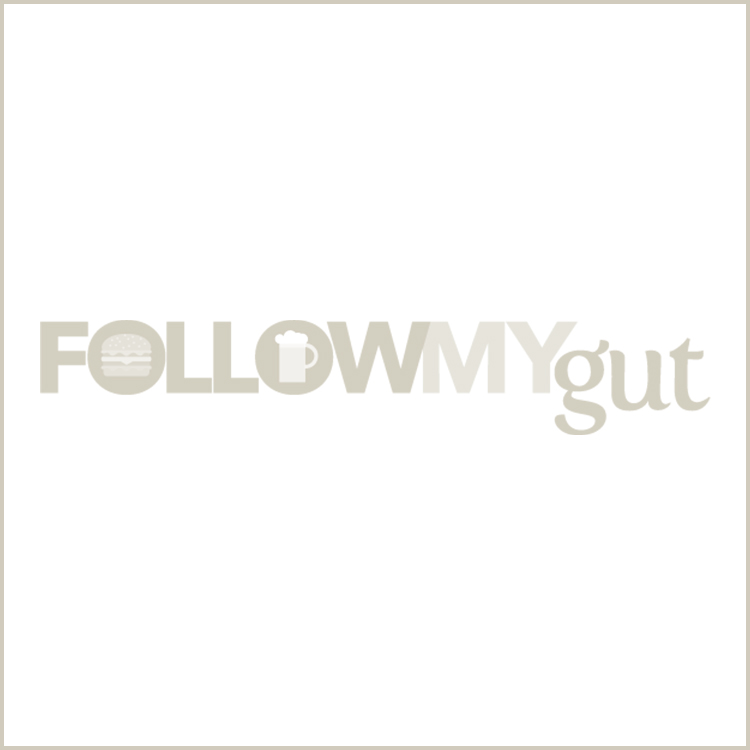 I really like wine, but if I'm being honest with you I know very little about it.
I know what a wine bottle looks like and how it makes me feel, but beyond that I can admit that I'm a bit aloof. The way one person can take a sip from a glass and exclaim, "This is a 1998 Cabernet Sauvignon", I might swirl the same wine in my hand, inhale the scent deeply, and think "That's a 2018 Welches White!" That's a bit of a joke, but it's also a bit not. Understand that at a time before the blog I actually said "Grapes are grapes." when comparing wine to juice.
Despite my lack of knowledge, I'm eager to learn as much as possible. Luckily, I received the opportunity to do that thanks to an invite to the Somm' Like It Bordeaux event from a fellow blogger and friend, Corey of Miss Foodie Problems. The invite was to a blind wine tasting contest by Bordeaux Wines at Palihouse in West Hollywood. The evening would start with a presentation about the brand and a brief history of wine. To make the evening more exciting, Los Angeles sommeliers would participate in the blind tasting while Corey, myself, and a few other media would sip glass after glass watching the wine experts sample concealed wines. I figured an evening around wine paired with a bit of education could only help me in my efforts to be smarter on the subject. Sure I wasn't hoping to leave as a sommelier, but to walk out with an actual grip on some aspect of wine would be ideal.
Within the bar space of Palihouse, a mix of sommeliers and media gathered all with glasses of white and red wine in hand. A few smiles and hellos and a group of some strangers and some friends, became more friends than anything else. Once the cocktail portion came to a close, the presentation started. Led by Mary Gorman McAdams, MW (Master of Wine), the US market advisor for Bordeaux Wine, McAdams walked us through the vineyards, the varietals, the colors, and the volume and value of Bordeaux Wine both nationally and
internationally. Introducing Bordeaux to some and familiarizing the wine to others, McAdams discussed the wine's return to a position of elegance with a strong stance on their vineyards that are continually growing. "Boudreaux is like a sleeping giant. It took a while to get moving, but now it's in full force." – McAdams.
Following McAdam's presentation, Shelley Cartland, the Bordeaux Wine School Representative, walked all in attendance through the new Bordeaux Wine app, OenoBordeaux. Designed for those in the wine business, the app allows people to understand the components of wine pairing through learning modules, quizzes, and videos. The tagline, "Wine expertise at your fingertips" looks to give you all the
information you need about wine wherever you may be. I think it may help me learn a bit more about the industry even if I'm not a part of it directly.
It was at this point that the blind tasting began and concealed bottles of wine floated throughout the room. Bottles were only identified by a letter and number combination which meant very little unless one asked. That "one" would be me and I quickly found the C-class bottles of sweet wines to be the best. Finding favorites from C1 through C6, the C5 hid a 2014 Château Coutet Barsac which easily won me over. As chilled as the wine was, it went down warm. Almost powerful yet finding the ability to be gentle the wine was like a delicate poison. Sweet, smooth, aromatic, and fruit focused this was one I continued to return to. Not to say the deep dry reds or the crisp whites were unfavorable, but the sweet wines were so memorable that after a few sips, none of the others mattered.
While trays and bowls of food were passed throughout the room, this may have been the only time where food wasn't my focus. Yes the Avocado Toast with confit tomato, chili, and garlic was delicious it didn't compare to my glass of C2. And as much as I enjoyed the piping hot Arancini covered with tomato sauce and basil, I couldn't stop looking for the waiter with the C4. The only thing I thought to grab time and time again were the Sliced Baguettes. Yes, I continued to reach for bread to fill my stomach in hopes of combating all the wine. Was it as satisfying as the Chicken Skewers with chimichurri or the Bavette Steak in a mornay sauce? Of course not. But if four years of drinking in New Orleans and every communion Sunday has taught me anything about bread, it's that it saves the day. Amen to that.
As the night came to a close and I walked to the parking lot, I was extremely glad that I got to attend the Somm' Like It Bordeaux event.
Being in the presence of such lovely company and to discover new wine was a great way for me to spend the evening. Plus, the chance to learn about an industry from experts in the field was something I am thankful to have experienced. I may not be a somm, but I feel much more confident in what I know about wine now. And I can assure you, I will never utter the phrase "Grapes are grapes" again in my life. Thanks Bordeaux Wines, your one event has done more for me in this area than you will ever know.