Pomegranate-Maple Glazed Turkey
25 October 2013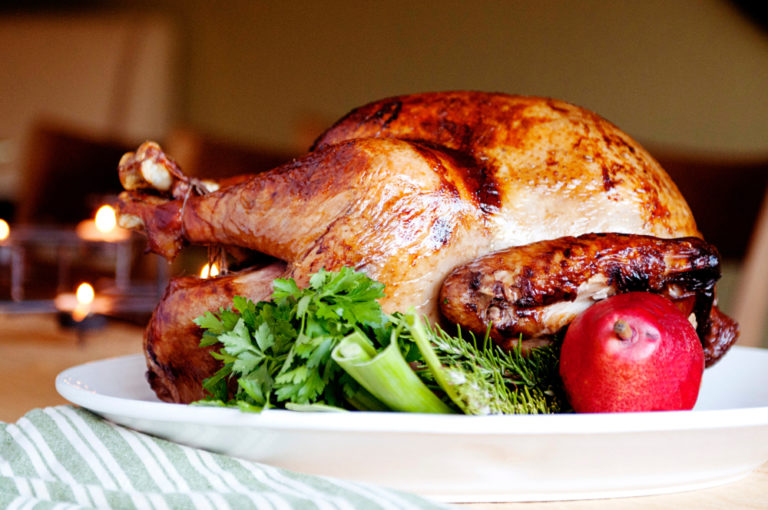 Serves 10
Ingredients:
1 14-pound turkey
1 1/2 cups coarse kosher salt
1/2 cup maple sugar or syrup
1 tablespoon dried fennel
1 large white onion, sliced
1 head of garlic, smashed (8 to 10 cloves)
1 bottle dry white wine (750 milliliters)
1 bottle pomegranate juice (32 ounces)
1 whole cinnamon stick
5 whole cloves
4 bay leaves
4 large sprigs fresh sage
Preparation:
1. Boil all ingredients with 2 quarts of water. Chill completely. Add 4 quarts of cold water and the turkey. If the turkey is not fully submerged in liquid, add more water until covered. Keep refrigerated in brine for 24 hours.
2. Preheat the oven at 350 °F (180 °C).
3. Roast for 25 minutes per pound of turkey (unstuffed).
This recipe was specially created by Private Chef Sarah Heller of Yountville, California, for Château Coutet. To contact Chef Heller, please visit www.sarahhellercooking.com.