ErobertParker – France, Bordeaux: Free Pickings – Chateau Coutet Cuvée Madame 1995-2003
1 September 2015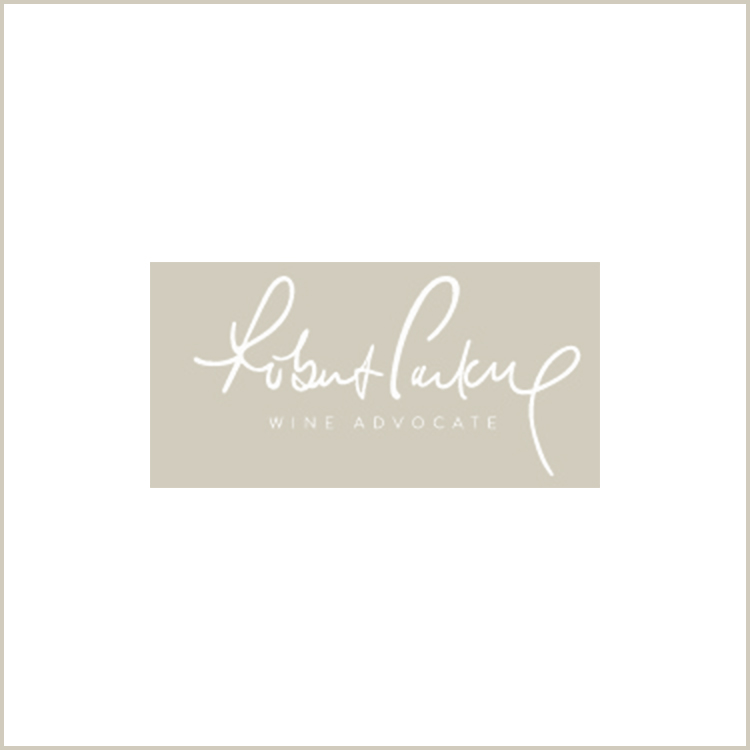 Picking grapes during harvest is a romantic exercise – for about the first 90 seconds. That's when the sun goes in, the sky turns grey and it starts to piddle down non-stop. The soil beneath your feet becomes muddy and clogs to your boots that suddenly weigh one ton each. Your back aches from constant bending over. Monotony sets in and rows appear twice as long as when you blithely entered the vineyard.
Pickers go AWOL as communal spirit ebbs in tandem with the vineyard manager's optimism. Pressure intensifies as the forecast is for more rain. To cap it all off, the chief picker orders you to select berry by berry and what initially appeared to be a jolly way to spend a late September morning singing traditional harvest songs with your band of merry vendangeurs, turns out to be punishment for a misdeed that you'll have plenty of time to ruminate upon during the many, many hours ahead.
Given all this, it is amazing that there are still some who offer their services for free. They just require feeding and perhaps a roof over their head. I suspect the precedent was set down in Barsac at Château Coutet, where vineyard workers would traditionally pick the two oldest parcels of 55-year-old Sémillon without pay. That must have pleased Madame Rolland-Guy, the proprietor between 1922 and 1977 and she enjoyed the added bonus of these very grapes being vinified, aged in new oak for three years and finally bottled as a special cuvée in her honor. It was called "Cuvée Madame." And you rarely see it because very little is produced and it is always released with considerable bottle age.
Coutet's ambassador par excellence, Aline Baly, invited me to taste four of the most recent vintages when she was over in London recently. She told me that the criteria for producing Cuvée Madame is that it must be an early harvest. "We want it to be fresh and we want it to be a Barsac," she explained. "So it is usually picked in a single morning." This means it can only be produced in certain years, to be exact, 1943, 1947, 1959, 1971, 1975, 1981, 1986, 1988, 1989, 1990, 1995, 1997, 2001 and from this September, the latest release, 2003. This will sport a newly designed label because to be honest, it was quite difficult to distinguish the labels of the regular bottling and the Cuvée Madame in the past.
Sporting the redesigned label, the Coutet Cuvée Madame. Spot the smiling Aline in the bottle.
As I remarked to Aline, this super-concentrated Barsac has faint semblances to a Tokaji Azsu on the nose, something that I quite enjoy. The trademark acidity that defines Coutet is present and correct, crucial for a wine that in 2003 reached 230 grams per liter of residual sugar, the highest in recent years. I usually find that it has more density and weight than the regular bottling, just a tad more viscosity but not as unctuous as the L'Extravagant de Doisy-Daëne. I was the last person to sample the bottles and Aline invited me to take one home rather than pouring it down the plughole. I duly purloined the 2001 Cuvée Madame and tasted it over a two-week period. Not only did it not oxidize but it actually improved day by day, attaining more and more harmony and precision. Indeed, such is the concentration that it's not a wine I could drink in quantity – a glass is a perfect way to finish a dinner and for days after.
I forgot to ask Aline whether the vineyard workers still donate their morning gratis to create the Cuvée Madame. Well, as the great 20th century philosopher Janet Jackson once sang – the best things in life are free.
Neal Martin
2003 Coutet Cuvee Madame – 95 points
Drink: 2015 – 2050
The Château Coutet 2003 Cuvée Madame was picked on September 30 at between 22 and 26 degrees potential alcohol and is laden with a whopping 230 grams per liter of residual sugar, one of the highest ever. Aged in 100% new oak for 36 months, it has a powerful nose that perhaps does not quite have the finesse of the 2001 Cuvée Madame. Pineapple, quince and marmalade are to the fore with touches of beeswax developing, through I find more delineation on the 2001. The palate is rounded, soft textured, plump in the mouth, a boatload of botrytis here with notes of marmalade, quince, almond and honeycomb. It is a delicious Cuvée Madame that I suspect will be enjoyed best from release in September 2015 (on Aline's birthday incidentally.)
2001 Coutet Cuvee Madame – 98 points
Drink: 2015 – 2070
The Château Coutet 2001 Cuvée Madame was picked on October 10 and contains 208 grams per liter of residual sugar. It has a complex, intellectual bouquet with scents of dried honey, quince, Azsu-paste and a mango-scented nose that is incredibly intense. The palate is very harmonious, viscous, spicier than the 1997, but there is something feminine about this Cuvée Madame (title notwithstanding.) It is very fresh, well poised, intense on the finish with that trademark Coutet acidity driving the finish and lending so much energy. This is one of the best vintages of Cuvée Madame that I have tasted and tasting it over a whole week…it just got better and better!
1997 Coutet Cuvee Madame – 97 points
Drink: 2015 – 2060
The Château Coutet 1997 Cuvée Madame, which was picked on October 14 according to Aline Baly, has a more resinous bouquet compared to the 1995, touches of adhesive infusing the dried honey, shaved almond and quince scents, touches of tropical fruit coming through allied with more mineralité than the 1995 Cuvée Madame. The palate is medium-bodied with sumptuous, rounded, honeyed fruit interlaced with gingerbread and frangipane, gently rolling to a beautifully defined and intense finish. This lingers tantalizingly in the mouth with real edginess and tension. Just as good as it was several years ago.
1995 Coutet Cuvee Madame – 94 points
Drink: 2015 – 2060
The Château Coutet 1995 Cuvée Madame, picked on October 4 and delivering 145 grams per liter of residual sugar (the lowest of the last four vintages), has a very pure, almost Tokaji-like bouquet with marmalade, lime flower, lanolin and dried honey. The palate is unctuous on the entry with impressive presence in the mouth with notes of Manuka honey dallying with marmalade and dried apricot. It is quite linear toward the finish, very nicely focused with orange rind and honey. This is a powerful Cuvée Madame that will age for decades.