Lobster Fricassée
25 October 2015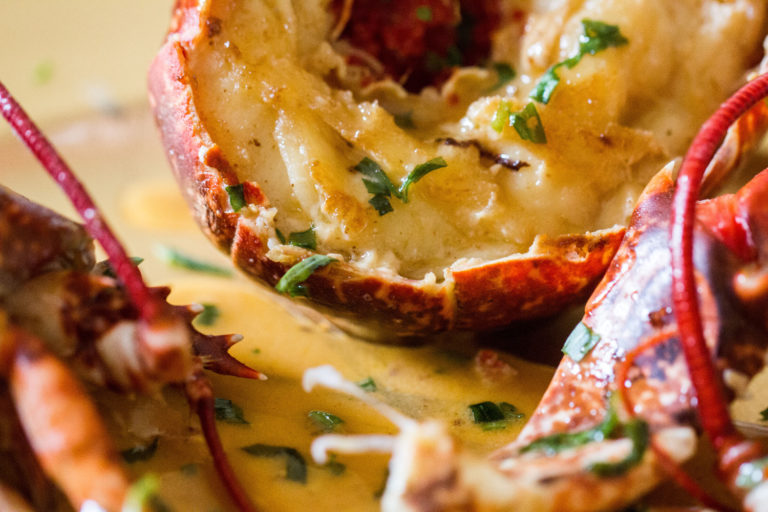 Serves 4
Ingredients:
4 lobsters
7 ounces/2 deciliters Château Coutet wine
7 ounces/1 deciliters heavy cream
1 tablespoon chopped Tarragon
2 ounces/5 centiliters hazelnut oil
Preparation:
1. Immerse the live lobsters in boiling water for one minute.
2. Remove the tails and cut each into four slices. Split the head in half and carefully break open the claws.
3. Sauté all the pieces over high heat in the hazelnut oil for five minutes.
4. Deglaze the pan with Château Coutet, cover the pan and continue cooking for three minutes.
5. Remove the lobster pieces. Add the cream to the pan and boil for three minutes.
6. Strain the sauce and add the chopped tarragon.
Serve the lobster fricassée hot, accompanied with the sauce.
Chef Demangel recommends serving baby vegetables as a side dish.
Created for Château Coutet by Patrice Demangel, culinary consultant and trainer at Alain Ducasse's cooking school.