Red onion, sweet potato and blue cheese crumble
25 October 2015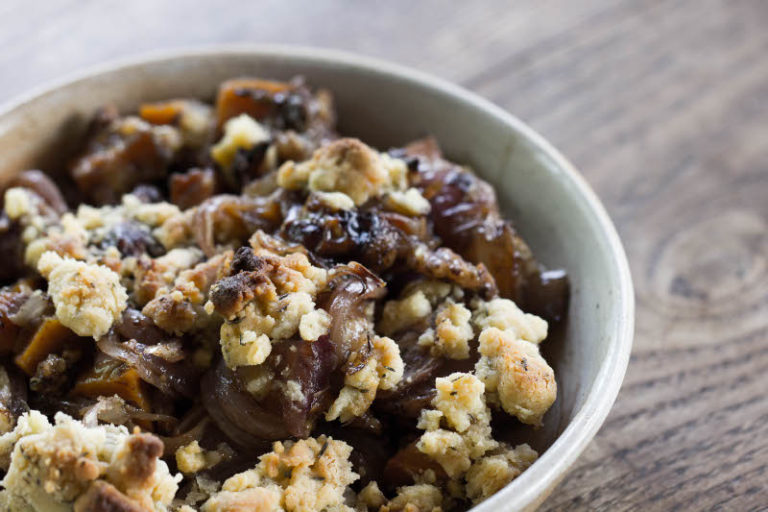 Serves 6
Ingredients:
3 red onions, roughly sliced
1 large sweet potato, peeled and diced
2 tbsp. balsamic glaze
2 tbsp. olive oil
75g walnuts, roughly chopped
200g Bleu d'Auvergne, stilton or other crumbly blue cheese
150ml chicken stock
150g flour
75g butter, softened
2 tsp. thyme
Sea salt and black pepper
Preparation:
1. Preheat the oven to 200°C.
2. In a medium-sized oven roasting tray, mix together the sliced red onions and diced sweet potatoes with the balsamic glaze, olive oil and chopped walnuts.
3. Crumble over the blue cheese, and gently pour in the chicken stock. Season to taste.
4. In a separate bowl, combine the flour, butter and thyme and season generously.
5. Work the butter into the flour and thyme with the tips of your fingers for the crumble topping.
6. Scatter the crumble topping over the onion and sweet potato mixture then bake in the oven for 1.5 hours. If the topping starts to burn, turn down the temperature of the oven slightly and cover with aluminium foil.
This recipe was specially created by Chef Alex Yandell.