Pear and walnut salad with gorgonzola and honey-lemon dressing
25 October 2016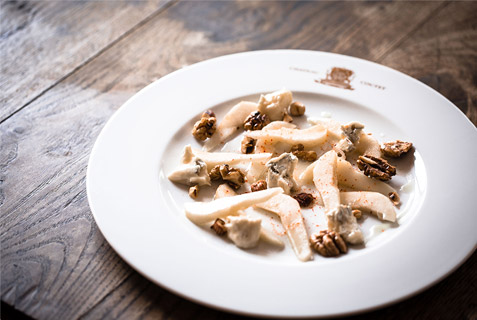 Ingredients:
4 large, ripe pears
300 grams ripe gorgonzola
150 grams walnuts, toasted
75 grams hazelnuts, toasted
2 Sicilian lemons, juiced
3 tablespoon acacia honey
6 tablespoon extra virgin olive oil
Sea salt and black pepper
Preparation:
1. Peel and core the pears and slice them finely lengthways.
2. Place them on a serving platter then divide the gorgonzola around and scatter with walnuts and hazelnuts.
3. Mix together the lemon juice, honey and olive oil to create an emulsion. Season to taste.
4. Drizzle the dressing around the plate and serve immediately.
This recipe was specially created by Alex Yandell