Wine Cuentista – Thoughts On: Union des Grand Crus Bordeaux 2018
30 October 2018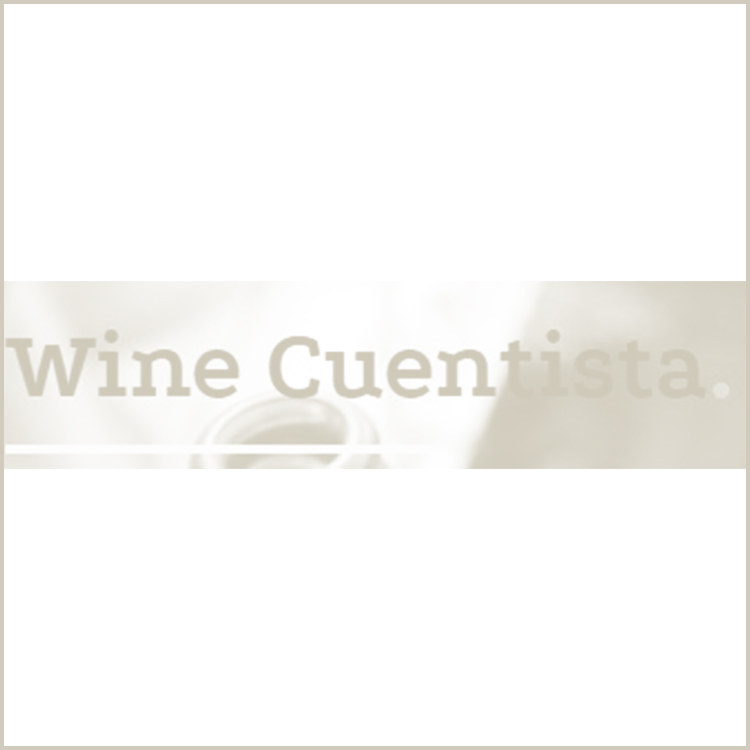 Two weeks ago, I had the pleasure of visiting my first ever tasting by the Union des Grand Crus Bordeaux in London, a members association of over 130 of Bordeaux's most prestigious estates that, through member funding, work to increase visibility and ultimately sales of their wines around the world. The UK is a hugely important market for Bordeaux and so it comes as no surprise to see various events organise here by the UGC, predominantly for the wine trade. These tastings are the first real opportunity to see the most recent vintage in bottle; after the madness of the En Primeur Campaign, this is potentially the first time where the completed blend is tasted.
If you work in the traditional UK wine trade, Bordeaux and Burgundy are your bread and butter; the wines are constantly around you and there's an air of familiarity there, both for yourself and your customers. However, if you're like me and you've never worked in the UK wine trade, these classic, traditional French wines need to be sought out, tasted and understood, particularly as we have so little in Barcelona and prices are highly inflated for the fragmented mixture we can lay our hands on. As a result, lightning raids on London to attend tastings like this are going to become a larger and larger part of my MW studies and probably even beyond that!
Bordeaux, as you probably know, is a region divided between the 'haves' and the 'have-nots'; attending a tasting organised by the UGC means mingling with the 'haves'. Some of the most iconic, high quality and expensive wines are on show, attended by the wine-makers, family members, owners, export managers or someone else working at the Chateau; remarkable considering that grapes for the 2018 vintage were still being harvested. This makes the event not just an opportunity to get the first real glimpse of a vintage, from some very prestigious estates, but also to chew the ears off producers and dig into the details. I was fortunate enough to receive a press-pass and whizz around the room before it became too busy, mainly focusing on the wines of the Right-Bank and the sweet wines of Sauternes and Barsac. Here are some overarching thoughts about the experience:
2016: So, the entire point of the event was to allow people to taste the 2016s in bottle for the first time; most of these wines have been bottled 3 months prior, meaning they were still embryonic but a far better example of what the wine will become than barrel samples tasted en primeur. 2016 was a much heralded vintage in Bordeaux and it's easy to see why. Despite some dull examples, the wines were mostly lively, supple and full of energy, which isn't a compliment that finds its way to Bordeaux all too often! Most estates were able to produce high volumes of excellent wine, which whilst they may lack the sheer power of 2016, tasted far more elegant and refreshing to my palate, characteristics that are increasingly important to me.
The right-bank, where I spent most of my time tasting, fared well and the issues with high levels of alcohol were only apparent in a few wines (Chateau Troplong Mondot peaked at 15.5% ABV! Their new direction will be welcomed, with alcohol levels dropping to 14.5% in 2017 and aiming for sub 14% in 2018). Frost wasn't a big concern in 2016 and most chateaux had the raw material to make excellent wines, although the best seemed to have understood the need for gentle, slow extractions. I don't buy young Bordeaux as I simply don't have the storage facilities in Barcelona to allow the wines to age for 10-20 years, which is really what the better examples demand. However, if I did, I'd be buying 2016 over any other vintage I've tasted since 2010.
The Wines: As mentioned, 2016 wasn't a fool-proof vintage and wines can't be purchased blind on the strength of the vintage itself. Many of these wines I haven't tasted since I attended the 2015 en primeur tastings in London back in 2016, but the following stood out to me as being the best on show, of around 70 tasted:
Chateau Figeac: My wine of the day; this is what really good right-bank Bordeaux is all about. Somewhat atypical due to their high proportion of Cabernet Sauvignon (38% in 2016), this was supple, refined and absolutely packed with potential. The tannins are absolutely beautiful and the wine will need a good 15 years to unfurl itself properly, but this will be a star of the vintage once it does.
Chateau La Conseillante: Another lovely right-bank wine, this time from Pomerol, with vibrant fruit and the perfumed spice of the 20% Cabernet Franc coming through in a very engaging manner. The alcohol is already so well integrated into the depths of the dark fruit and despite its youth, the velvety, soft texture of Pomerol is already starting to reveal itself. Give this 10 years before broaching.
Chateau Phelan Segur: One of the few estates I have significant tasting experience with, and the 2016 is absolutely lovely, and will be considered excellent value for the money in the context of its peers. Left-bank but heavily influenced by Merlot, the chateau is apparently striving for wines that are a little friendlier in their youth. Apparently optical sorting has helped them a lot in this regard; an exercise they pay a huge amount for! Finely grained tannins, juicy, plummy fruits, cassis, bell pepper and graphite – quintessential left-bank Bordeaux. I'd love to see a bottle in 10 years.
Chateau Coutet: Over to Barsac for my favourite sweet wine of the afternoon. Chateau Coutet have a reputation amongst Bordeaux lovers and it's easy to see why. Their 2016 is mainly Semillon but with a large proportion (23%) of Sauvignon Blanc, giving the wine real acidity and zip. Apparently the limestone soils are a big help in this regard as well. Talking to the producers of Sauternes and Barsac, 3-5 tries through the vineyard was the norm in 2016: Chateau Coutet made 11 tries! Immediately engaging and full of peach and apricot fruit, but so much lighter and tenser than some of the syrupy wines of Sauternes. Wonderful freshness and despite the high levels of sweetness, my mouth was watering after a single sip. I would love to find a few bottles of this and hide them away for 10 years or so!
Current Harvest Excitement: Despite the focus of the tasting being on 2016, everyone in the room was talking about the current 2018 vintage, with great excitement as well, it has to be said. It's hard to disengage yourself from current events during the harvest season and, as Gavin Quinney reminded me, hard to cast yourself back 2 years ago and remember precise details during this period of time. I very much look forward to attending this tasting in 2 years, as the word on everyones lips was that 2018 is going to be quite special indeed. If it's anything like 2016, I'm in!
Organisation: If you attend enough wine tastings, you'll start to get picky about organisation, as it really is the difference between an enjoyable, informative tasting and absolute chaos. Spear Communications organised this event, in Lindley Hall, owned by the Royal Horticultural Society and built in 1904. A good location and the focus on natural light, with an arching glass ceiling, is ideal for these sorts of tastings and there was enough space to wander, spit and chat at the tables. Later during the day, it became a little cramped but that's due to the popularity of the event more than the available space.
My issue is still a space to write notes. I saw Jancis Robinson MW, Julia Harding MW and Chris Kissack all acquired a floating table to leave their laptops on whilst they tasted; would I get away with being similarly audacious? Probably not, but it may be worth a try in the future, as it certainly beats crouching next to a table, furiously scribbling away!
Overall, a well organised event and one that I hope to be back to next year. The opportunity to talk to producers is almost as valuable as the tasting itself, and I really enjoyed picking up details about the chateau that I wouldn't have found without visiting them, including some particularly useful MW study facts that will be going into by examples file, hopefully to be dragged up to support an argument in a couple of years time. 2016 looks to be a wonderful vintage for many chateaux in Bordeaux and the best really are superb, with the fruit concentration of more classically celebrated vintages, but with a touch more freshness and suppleness than I'm used to finding in this cool, wet part of France. My Kingdom, my Kingdom for a wine cellar!
Fintan Kerr