Appellations Ten – Château Coutet's liquid gold
28 mai 2020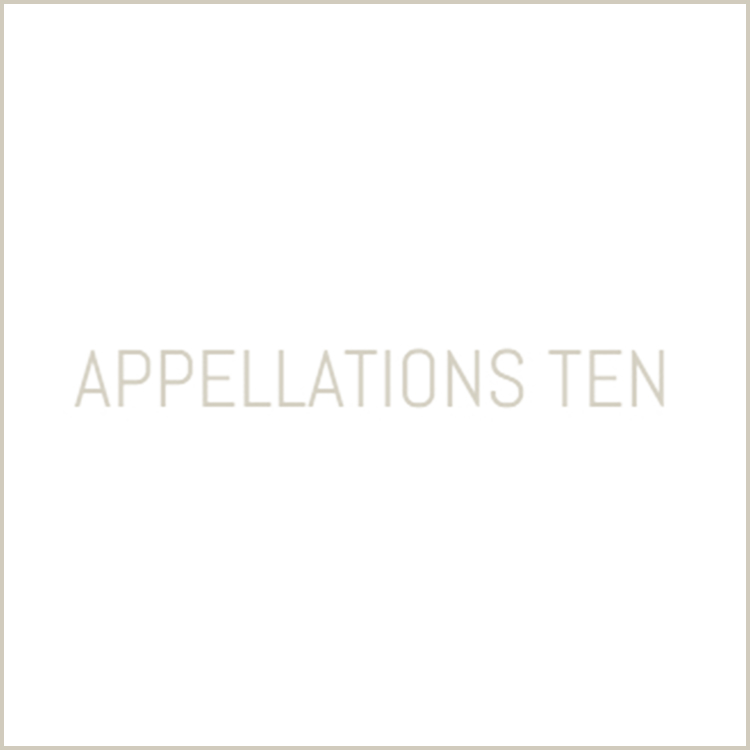 This is a story of treasure. This treasure is a bit unconventional because it's available to all. If I said "gold", the pulse tends to quicken. So yes, "gold"! It's not the element gold. It's liquid gold! The alchemist surely paused, safekeeping the recipe, when he or she discovered their "first cut" tasted so good! This treasure is found in France, in the communes of Barsac and Sauternes. All right, it's wine, but a very particular type of wine. Curiously, it is created when mold attacks the ripe grapes. The mold is of a specific sort, the "Nobel Rot" known in the biologist's world as Botrytis cinerea, a necrotrophic fungus that pierces the grapes skin allowing the liquid contents to exit. "Ruined", you say?" Hardly! What's left behind is sugar, loads of it, and the other "good stuff" found inside of ripe grapes.
When these special grapes are fermented, a heavenly golden-colored nectar is produced, a very, very sweet wine. In addition to being sweet it is quite viscous, and very importantly has generous levels of acidity which to greater or lesser extent, depending on the producer, do not permit the wine to be cloying. We will acquaint with Château Coutet's liquid gold which has generous levels of acidity.
Estate History
The year was 1643. Château Coutet was there. The first time I tasted Château Coutet's sweet wine made from botrytised fruit, I was immediately impressed by its stunning balance and razor-sharp focus. It is lusciously sweet, but the considerable acid level provides the electricity, inviting another taste. My continuing experiences with Coutet's Grand Vin has remained the same ever since, thankfully with every vintage that I taste. The lofty acidity of the wine is the key. I knew that when the moment presented itself, I wanted to learn more about this unique sweet wine.
Praise on this sweet wine isn't new. Thomas Jefferson, USA's third President, not only presided as Chief Executive, but also obliged as the USA's ambassador to France, living there from 1785 to 1789, and did duty as a wine merchant where he acknowledged Château Coutet as "the best Sauternes in Barsac." As if that weren't enough, Château Coutet has also achieved the highly elite demarcation of Premier Grand Cru Classé En 1855, as a First Growth.

I attend the annual tastings of the Union des Grand Crus de Bordeaux (UGC), an event where the member wineries bring the currently released vintage for a tasting tour in the USA of Bordeaux's top wines. Eventually, I met the proprietor of Château Coutet, Aline Baly. The result is this one-on-one exclusive interview with Aline.
This story embraces three aspects of the Château Coutet, including its gorgeous wine, of course. We are going to get familiar with the ancient estate dating from 1643. We'll examine Coutet's uncommon Terroir that consistently yields highly esteemed wines. Finally, we will look at the entrepreneurial spirit of the Baly Family, currently manifested through daughter Aline, Coutet's evangelist in charge of marcomm (marketing and communications) and co-proprietor along with her uncle Philippe.
Peering back through the mists of time the story begins 800 years ago in the 13th Century when a military fortress was constructed on the property. By the early 1640s wine was being produced on the Coutet property. The history of Château Coutet's winemaking officially begins in 1643 when Charles Le Guérin, known as Lord of Coutet, caused it to become one of the earliest vineyards in the Barsac-Sauternes appellation.
Over a century later Coutet was acquired by Gabriel-Barthelemy-Romain de Filhot, a cousin of the previous owner and president of the Bordeaux parliament. Sadly, timing was not on his side and due to the French Revolution Château Coutet was confiscated by the state in 1794 and de Filhot met the same fate as so many of the aristocrats of his day.
At a later date the son of Marie-Geneviève de Filhot and Antoine-Marie de Lur Saluces, one Marquis Romain Bertrand de Lur Saluces, inherited Coutet.
At that time the De Lur Saluces, owner of Château d'Yquem in Sauternes, constructed a large horse stable at Coutet. Today that stable serves as Coutet's wine aging cellar. At 110 meters it is the longest in Barsac and Sauternes.
The Baly Era
In the early 1920s Coutet was purchased from the d'Yquem proprietors by a Lyon industrialist, Henry-Louis Guy, a manufacturer of hydraulic wine presses. Guy equipped Coutet with his presses, and at least one is still in use today. It is from Guy that Marcel Baly acquired Château Coutet in 1977.

Aline Baly is French and had spent a good deal of time in the USA including studies at Bucknell University and the Kellogg School of Management, as well as studying and traveling internationally, so I asked if she could shed a little light on these areas including her parents, and how she initially came to spend time in America.
Aline responded, "My family's roots are in Alsace. My Grandfather's audacity and vision brought us to Bordeaux. My Dad's career brought us to the States. In 3rd grade to 12th grade I grew up in the historical town of Concord, Massachusetts. For two years of middle school, my family were expats in Hong Kong where I attended an international school. I studied in Hong Kong and Madrid. Economics and International Relations from Bucknell University, a great liberal Arts education. Marketing and Operations from Kellogg School of Management. A great MBA program that really helped me prepare for my leadership role at Château Coutet by teaching me the theories but also giving the student body plenty of hands-on experience. I grew up and worked in the bioscience industry in the Boston area. I have a very diverse and international background – this has been helpful in my travels while representing Coutet. My Dad's corporate career was the reason for all these moves. I came back to France in 2008 to help my Uncle. Yes, my dad is Dominique. My mom is also French."

"Do you live and work near the Château currently?
"I live in Bordeaux and work alongside my uncle at Château Coutet as head of marketing and communications. That's my uncle Philippe who is my dad's eldest brother. We co-manage the estate together", said Aline."

Had Aline's Grandfather Marcel ever said what prompted him to acquire Coutet, and did he describe his learning curve? It seemed a really bold move, not being in the wine business, with the niche of botrytised wines having added complexities.
Aline explained, "He was friends with some locals who introduced him to the property. They said that he would never be successful at managing Coutet. He accepted the dare. He was an entrepreneur. You never tell an entrepreneur what he can and cannot do. Unfortunately, I was young when he past-away, so I hear stories about my Grandfather from my Uncle. He was a go-big or go-home kind of guy. He knew how to get things done regardless of the challenge — and didn't take no for an answer. The word "can't" didn't exist in his vocabulary. My Uncle is very much the same."

I remarked, "Sounds very much like the philosophy, "You can lead, follow, or stand on the sidelines and watch!""
I inquired "Your estate is ancient. What structures remain from past epochs, and do you still employ the vertical wine press of the former owner, the industrialist from Lyon, Henry-Louis Guy?"
"The Château was originally a military fortress in the 13th century. A square tower from that time period marks the architectural type of the main house. We also have a chapel from the 14th century. A pigeon tower (dovecote) from the 18th century is also another historical building. The first evidence that Coutet was a wine producing estate is 1643.
"The estate was owned by the Lur Saluces family post-French Revolution up until the 1920s. The cellar was a horse barn for most of that time. As a result of its unique usage, the cellar is 110 meters long. Yes, we still use the historical vertical presses but just to make the Cuvee Madame."

I asked, "Over the 40-year Baly-era of Château Coutet what instances, issues, or challenges were the most significant, altering, or rewarding?"
Aline, "Most rewarding: Rebuilding an estate that had suffered some hardship."
Terroir
Our conversation turned to a major contributing factor in Coutet's sweet wine, its land and climate, the terroir. I was searching Coutet's holy grail, how Coutet could faithfully produce sweet wines with such stunning definition and balance faithfully, vintage after vintage. Possibly the confluence of the cool Cirone with the warmer Garonne rivers? The effect of diurnal fluctuation (warm vs. cold daily cycle), or soil composition? Lots of scientific "maybes", but what is the actuality? I asked Aline if she might explain.
"Beautiful clay and limestone – we retain water well and our soil is very cool. Cool terroir that gives beautiful acidity. Coutet comes from the word knife in the local dialect as a result of the vivacity that we are known for. Cooler terroir means higher acidity; this is Coutet's signature style. You'd find this over and over again in a vertical tasting."

I was curious if terrain plays a large part in the merits of Coutet's wines, particularly hillier Sauternes and flatter Barsac, as well as the topology of Coutet's vineyards such as contiguous vine-blocks and soil variance.
"Yes, Sauternes is hillier and Barsac is flatter, this difference might impact drainage, but you really need to look at the soil composition to understand the difference. The presence of gravel in Sauternes will result in a warmer terroir relative to Barsac. Barsac's soil is clay and limestone – it does retain water but not heat. Relatively homogeneous through-out all 95 acres. Relatively flat – contiguous blocks."

Attempting rigor, I mentioned the confluence of the two rivers, diurnal fluctuation, and Coutet's relatively late annual harvest date, longer hang-time, and probable enhanced physiological ripeness
Aline continued, "It's shock of temperature that produces mist. This mist is key in encouraging the attack of botrytis. In Bordeaux there is a significant diurnal fluctuation in humidity in every appellation. More so than the fluctuation, it is the level of humidity in the morning that is a major asset for Botrytis formation. But where and when the fluctuation is important for us in Sauternes and Barsac is that the level of humidity in the afternoon should not be too high, comparing to the morning where it should, to prevent Botrytis from developing into grey rot versus the desired evolution of noble rot.
"Yes, we usually harvest after those with warmer terroirs. Every year is different, but yes, we can harvest up to 10 days after those in Sauternes. It stems from the clay and limestone terroir which does not retain heat. The longer hang-time is due to the longer physiological ripeness process at Coutet. There is no greater or worst Physiological ripeness, only higher and lower. This is because the ripeness is defined by a high sugar level. Every harvest presents different challenges. Much of the risk depends on the weather forecast."

Was Coutet's pick-date based equally upon sugar measurement, visually by walking the vines, weather expectations, and tasting grapes?
Aline, "All of the above."
The Wines
We're have arrived at the delicious moment, obviously Coutet's wines. As I said, from the moment I first tasted Coutet's sweet wine I realized it was very, very special. Château Coutet has achieved the demarcation of Premier Grand Cru Classé En 1855, a First Growth. Its core sweet wine has been highly regarded for a very long time. Coutet's lengthy harvest occurs from September through November. That's thirty to forty days of hand-picking in consecutive passes through the vineyard!

Our conversation began with Cuvee Madame, Coutet's high-end wine which has been produced in 15 out of the past 66 vintages, which is about every 4th or 5th vintage. This is probably more infrequent than most "reserve" wines, and even its extended release requires considerable patience. I was intrigued about the berry-by-berry selection at harvest, and the levels of sugar and acid in Madame compared to that in Château Coutet's Grand Vin.
Aline explained, "Cuvee Madame, is produced during great vintages with text book condition: 2009, 2003, 2001, 1997, 1995, 1990, 1989, 1988, 1986, 1981, 1975, 1971, 1959, 1947, 1943. A maximum production of 1200 bottles. Yes, the cuvee Madame is picked berry-by-berry from two of the blocks with the oldest vines. Higher sugar with higher acidity to achieve the perfect balance."

Château Coutet's main sweet wine, the Grand Vin, generally produces about 3,500 cases. I speculated how fans tend to enjoy it, how it changes with age, and how the second wine (second vin), La Chartreuse, differs.
Aline expanded, "At Coutet we've been lucky to make our Grand Vin every year since arriving at the estate in 1977. Regarding usage, there are traditions but there are no rules. I do not have a percent for each – there is diversity in the usage. There are no rules. I meet people who drink these young, or aged – intentionally or happenstance. A young Coutet will have lots of pineapple, citrus and pit fruit notes with ginger on the finish. In time those notes will evolve towards orange marmalade and gingerbread.
"The Chartreuse is a blend from the fruit that is usually younger. The blends are usually representative of how the 95 acres are planted."

In recent years, Château Coutet introduced a dry white wine called Opalie de Château Coutet. Its constituents are Sauvignon Blanc and Semillon sourced from well-seasoned vines typically 45 years of age. "What spurred you to create and introduce Opalie de Château Coutet, your dry white, did it detract from your labors on the sweet Grand Vin, and why a new cellar just to produce one dry white?"
Aline clarified, "A Family project to test our technical know-how of the terroir and the vinification process of white varietals. Our intention was to make a dry white whose quality is on par with the Grand Vin. As a result of the quality we aim to achieve, the yields of Opalie are small, on par with the yields of making our sweet wines. We do not make Opalie to have a plan B. And no, Opalie is a tiny production of no more than 3,000 bottles. The new cellar is because vinification processes are different. You need to keep them apart due to the fermentation process. "
"Could we drill deeper about your dry white in several areas, specifically whether Opalie's grapes come from specific vineyard blocs where Semillon and Sauvignon Blanc might have soil preferences, about the blending and élevage regime, how botrytis is prevented to achieve dryness, and the character of Opalie?"
Aline illuminated further, "Selection is specific rows selected for age of the vines and soil composition. The Sauvignon Blanc is generally planted in the areas that have thicker layers of limestone. It depends on the vintage but, yes, we generally have 50/50 Sauvignon Blanc and Semillon in 40% new French oak for nine months. Regarding dryness, you don't prevent the botrytis, you pick the fruit when it is ripe, before the attack of the botrytis. For Opalie's character there is no reference. It has a lot of volume and texture while maintaining that Coutet signature freshness."

Changing focus, is the yield of botrytised wines really much lower than that of dry wines, and on the status of Coutet's sustainability efforts?
"Our yields are approximately 4 times less than a red wine producer of on-par quality. So, yes, that analogy is correct. Yes, we are sustainable. We have the French certification HVE – level 3."
Although Château Coutet's wines can be enjoyed unaccompanied on their own delicious merits, they may also be paired with food. For pairings, let's focus on Coutet's main sweet wine, the Grand Vin.
First to be clear, the name Sauternes refers to sweet wine from the communes of Barsac and Sauternes. The larger commune is Sauternes, and its name is used for the wine of either.

I have often paired Sauternes with turkey. My introduction to Sauternes was from a French family long ago accompanied by foie gras. Truth is, Sauternes goes well with just about anything. So, pairing does not have to be difficult. The imagination is a good guide. Some examples are pairing with bread pudding, semolina cake, sweet potato casserole, Indian curry, spicy Asian, fruits, cheese, or nuts.
Aline adds, "There are lots of traditions but there are no rules. The wines from our regions are very flexible. You can either go with a contrast pairing – or complimentary. The pairings on our website are some of my favorites. With turkey and lobster being my all-time favorites."

Another dimension of Château Coutet is to visit.
Aline explains, "The estate is open to visitors for visits and tastings. We are lucky to be internationally distributed and thus host guests from all 4 corners of the world. We are available to host small wine dinners for wine enthusiasts and connoisseurs. Lots of great restaurants in the area – and other estates to visit also."

An enlightening event called Portes Ouvertes was held on a November weekend in 2019 at Château Coutet. Various châteaux in the communes of Sauternes and Barsac open their cellar doors to the public in Open House fashion, usually annually. Last November tours of Château Coutet were available gratis, as well as tastings of La Chartreuse of Coutet and Château Coutet's 1st Grand Cru Classé, the Grand Vin.

A popular year-long workshop, the Sauternes and Barsac Grape Varietal workshop, was offered throughout the day, thus giving participants an opportunity to discover the taste of Semillon, Sauvignon Blanc and Muscadelle, as well as botrytis, by means of a jelly tasting.
Aline adds, "We participated in the 2019 Portes Ouvertes, but will see for 2020 – TBD. It's historical timing, probably more likely because it falls after the end of harvest."
What would you like to change or add to Château Coutet? What is in your vision?
"Lots of projects when you are custodian of an estate that you hope will continue multiple centuries to come – luckily there is a lifetime to work towards the future. My team and I try to not only be ambassadors of Coutet – but of all of Sauternes and Barsac, and Bordeaux in general. Our hard work contributes to building the reputation of our AOC and our region."

Aline will be contemplating directions in that "lifetime to work", we hope with an occasional sip of her Grand Vin! Aline, her uncle Philippe, and her entrepreneurial family have taken on the custodianship of a legacy 400-years to 800-years in the running. With their history of achievement and energetic spirit, we are certain the Baly Family will augment that legacy!
Mickael Rockich