Sweet Potato Casserole
25 October 2013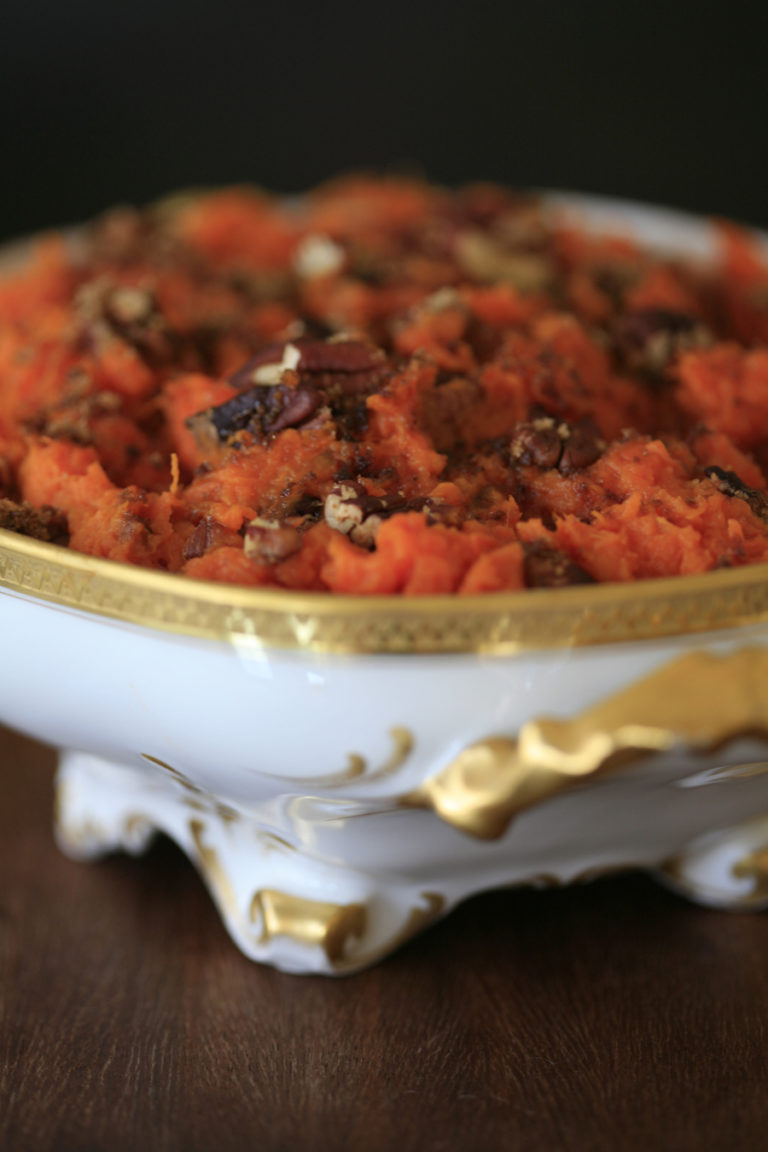 Serves 8
Ingredients:
5 pounds sweet potato
2 large eggs (lightly beaten)
6 tablespoons unsalted butter
2 teaspoons salt
Pinch of nutmeg
1 cup brown sugar
1 cup coarse chopped pecans
Preparation:
1. Place the sweet potatoes in the over preheated at 400 ºF and bake for 45 to 60 minutes, until fork tender.
2. Peel the skin off the potatoes and mash them with the butter, eggs, salt and nutmeg.
3. Place above in a lightly buttered dish.
4. Sprinkle brown sugar and pecans over the top of the sweet potatoes.
5. Bake at 350 ºF until the sugar melts and the pecans brown (approximately 30 minutes).