Holiday Spice Bread and Espelette Pepper Stuffing
25 October 2014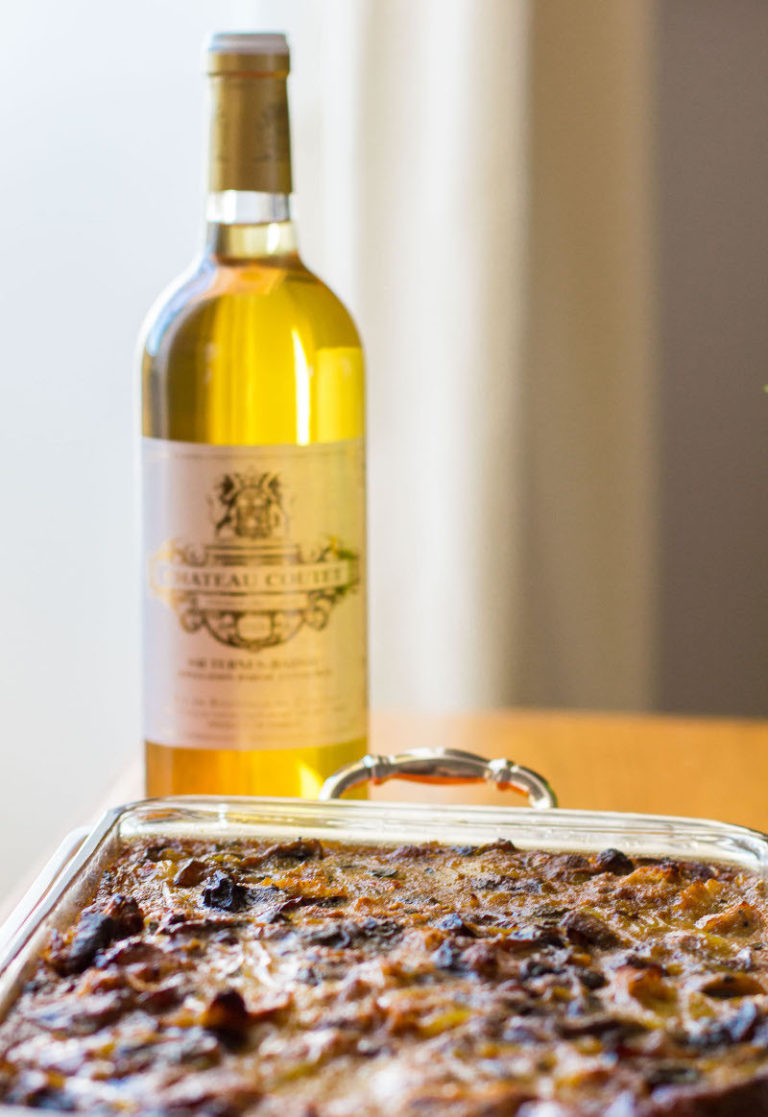 Serves 6 to 8
Ingredients:
Part 1:
8 tablespoons (1 stick, 120 grams) butter
1 1/2 pounds (700 grams) pork, removed from casing
2 large onion, finely chopped (about 2 cups, 150 grams)
1 pound (450 grams) mushrooms
Piment d'Espelette to taste (about 1 tablespoon)
Part 2:
2 ½ pounds (about 2 loaves, 1kilo and 200 grams) dark bread (rye, whole grain, etc.) and one loaf of pain d'épices (gingerbread). Cut into 1-inch (3-centimeter) dice.
1 orange, juice of and zest
1 cup (150 grams) dried dates or raisins soaked in water and strained½ cup (30 grams) minced fresh sage leaves (or 2 teaspoons dried sage leaves)
3 whole eggs
¼ cup (20 grams) minced parsley leaves
Kosher salt and freshly ground black pepper to taste
32 ounces (4 cups, 1 liter) low-sodium chicken or turkey broth, preferably homemade as needed.
Preparation:
Part 1:
Sauté all of the ingredients above together until the pork meat is cooked and the onions and mushrooms begin to caramelize.
Part 2:
1. Mix the sautéed ingredients with ingredients listed for part two in a large bowl and add chicken stock until the mixture is saturated but not soupy.
2. Place in a buttered casserole (or similar baking container).
3. Bake at 325 °F (160 °C) for 2-2 ½ hours; the top should have begun to brown.
This recipe was specially created by Chef Thomas Winslow.