Orange-Five Spice Rub Roasted Turkey
25 October 2014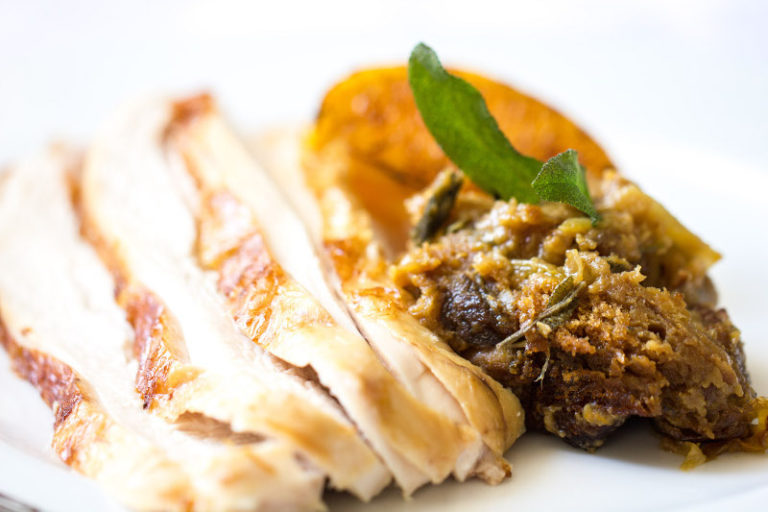 Serves 6 to 8
Ingredients:
Turkey 12-14 lbs. (5 Kilos)
1 head fennel
2 oranges
1 onion
1 head of garlic
2 bunches of sage
½ cup (100 grams) Chinese five spice
1 pound butter, soften
Olive oil
Preparation:
1. Make a compound butter by mixing the Chinese five spice into the softened butter with a spatula.
2. Generously rub the compound butter under the skin of the entire turkey. Keep remaining compound butter aside.
3. Liberally salt and pepper the cavity of the bird.
4. Halve the oranges, fennel, onions and stuff them into the turkey cavity with the remaining compound butter and 1 bunch of sage.
5. Oil the skin of the bird lightly and salt it.
6. Roast the bird at 350 °F (180 °C) for 3-4 hours basting as needed (at this point any reserved butter can be used). If the skin gets dark before the turkey is cooked (FDA recommends an internal temperature of 165 °F or 80 °C), cover with aluminum foil. Time will vary drastically depending on the size of the bird.
7. Allow the turkey to rest for 15 minutes then carve and serve.
This recipe was specially created by Chef Thomas Winslow.