Seared Goat Cheese Salad
25 October 2014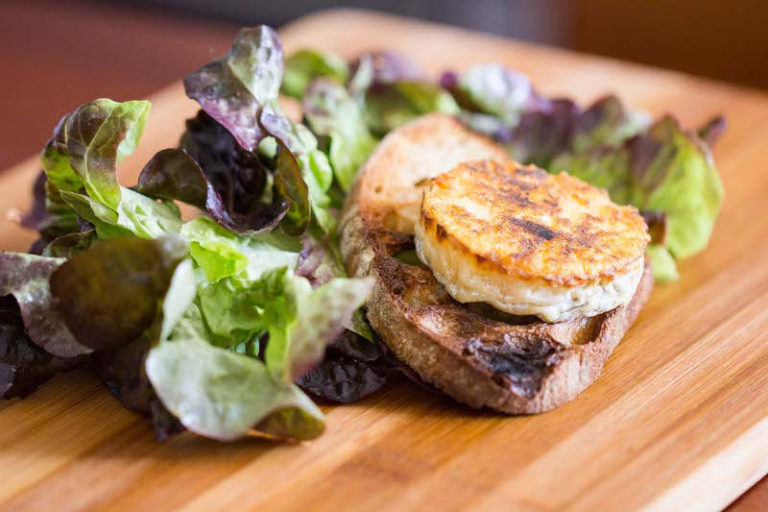 Serves 6
Ingredients:
6 slices of whole bread or similar
1 small log of aged goat cheese
¼ cup (25 grams) of cake flour for dusting
2 heads bib or red leaf lettuce
Pinch of salt and pepper
Olive oil
1 tablespoon canola oil
Ingredients for vinaigrette:
1 cup (250 milliliters) olive oil
1/4 cup (50 milliliters) red wine vinegar
1 tablespoon mustard
1 small shallot, minced
Pinch of salt and pepper
Preparation:
1. Wash the lettuce.
2. Slice the goat cheese into 1/3-inch (1-centimeter) rounds using a hot, damp knife. Keep chilled.
3. Brush the bread with olive oil and grill. Alternatively, toast bread and brush with olive oil.
4. While bread is finishing, heat a small sauté pan and add the canola oil.
5. Lightly dust goat cheese with flour and pan fry at a very high heat until browned on either side.
6. To prepare the vinaigrette, mix listed ingredients together. Add vinaigrette to the lettuce.
7. Place goat cheese rounds on toast and serve with salad.
This recipe was specially created by Chef Thomas Winslow.