Mango and lime pot with stem ginger
25 October 2015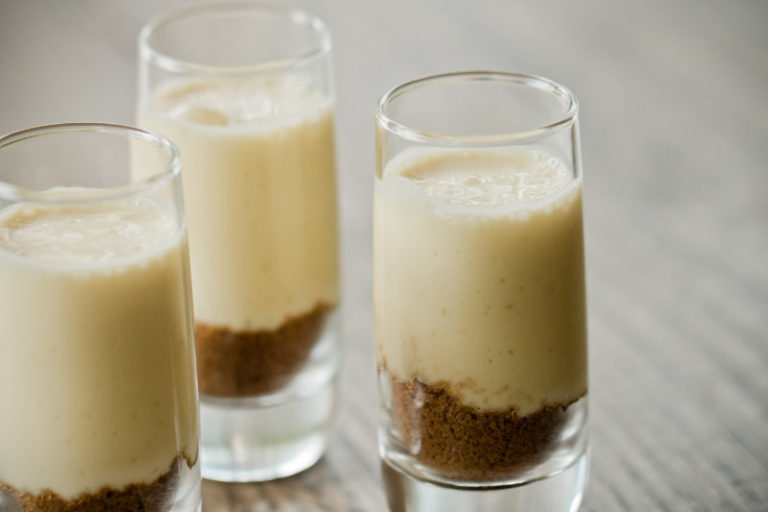 Serves 6
Ingredients:
6 ginger snaps
100g crème fraiche
250g thick Greek yoghurt
1 small, ripe mango, peeled and de-stoned
1 lime, juice and ½ tsp. finely grated zest
2 pieces of preserved stem ginger, finely diced
60g icing sugar
2 tbsp. Acacia honey
Preparation:
1. In a blender or pestle and mortar, pulverize the ginger snaps into crumbs.
2. Divide the crumbs evenly into tumblers or serving glasses of your choice.
3. Blend together the crème fraiche, Greek yoghurt, mango, lime juice and zest, stem ginger, icing sugar and honey, until smooth.
4. Taste and add more honey or sugar according to your taste.
5. Pour the mixture into the glasses and serve chilled.
This recipe was specially created by Chef Alex Yandell.