Fennel, orange and flaked pecorino salad
25 October 2016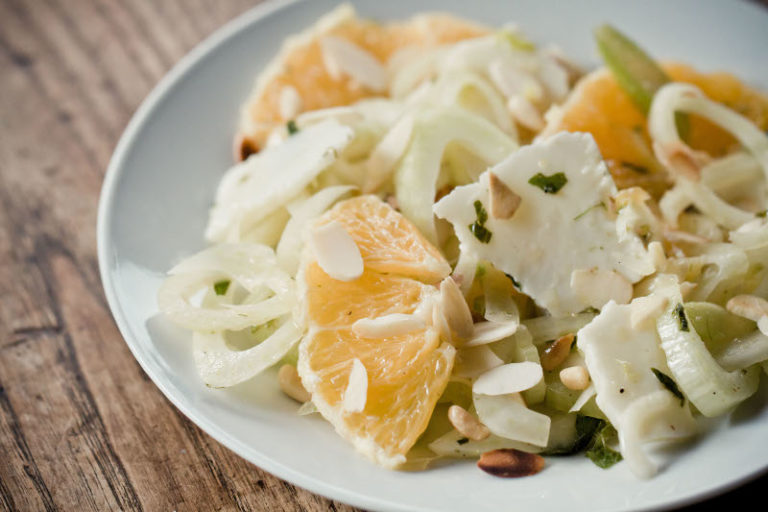 Ingredients:
1 lemon, juice
6 tbsp. Greek extra virgin olive oil
A small handful of fresh mint, roughly chopped
2 small or 1 large bulb of fennel, thinly sliced
150g well-aged pecorino cheese, flaked
2 oranges, peeled and finely sliced
50g toasted flaked almonds
50g toasted pine nuts
Sea salt and black pepper
Preparation:
1. For the dressing, whisk together the lemon juice, olive oil and chopped mint. Season to taste with sea salt and black pepper.
2. 30 minutes before serving the salad, gently mix together the fennel, pecorino and orange slices, and pour over the dressing. Scatter over the toasted almonds and pine nuts just before serving.
This recipe was specially created by Chef Alex Yandell.