Poached pears with citrus fruits and mature Comté cheese
25 April 2018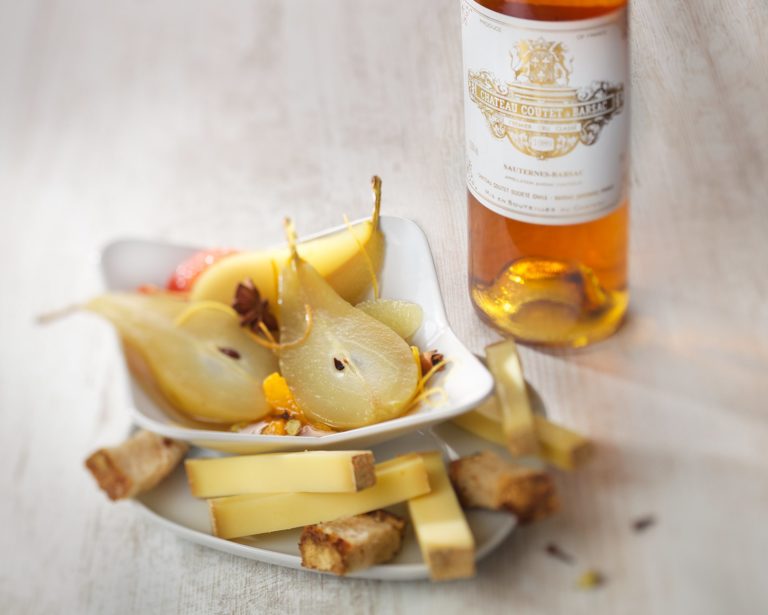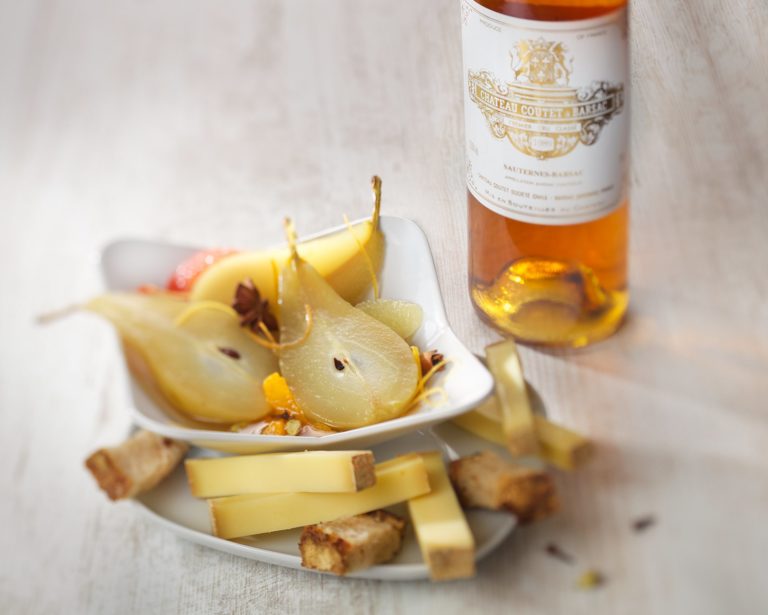 Preparation time: 20 minutes
Cooking time: 25 minutes
A simple harmony of Comté cheese and the ever-popular poached pear with Château Coutet. Easy and excellent for a buffet supper.
Ingredients:
4 pears
50g sugar
50cl water
Peel of 1 organic orange
Skin of ½ an organic lemon
1 stick of cinnamon
1 star anise
200g mature Comté cheese
Preparation:
Heat the water, sugar, cinnamon and star anise.
Add the citrus fruits skins.
Peel the pears and keep the peel to use in the fruit syrup.
Poach the pears in the syrup with the pear peelings on very low heat for about 20 minutes.
Leave the pears in the syrup to cool.
Cut the pears in half and strain them carefully.
Serve the pears with attractive sticks of mature Comté cheese.
Ready to enjoy!
Suggestion:
The pears are tastier if you cook the peel in the syrup since it contains lots of flavors and pectin.