Cuvée Madame 2009
5 February 2019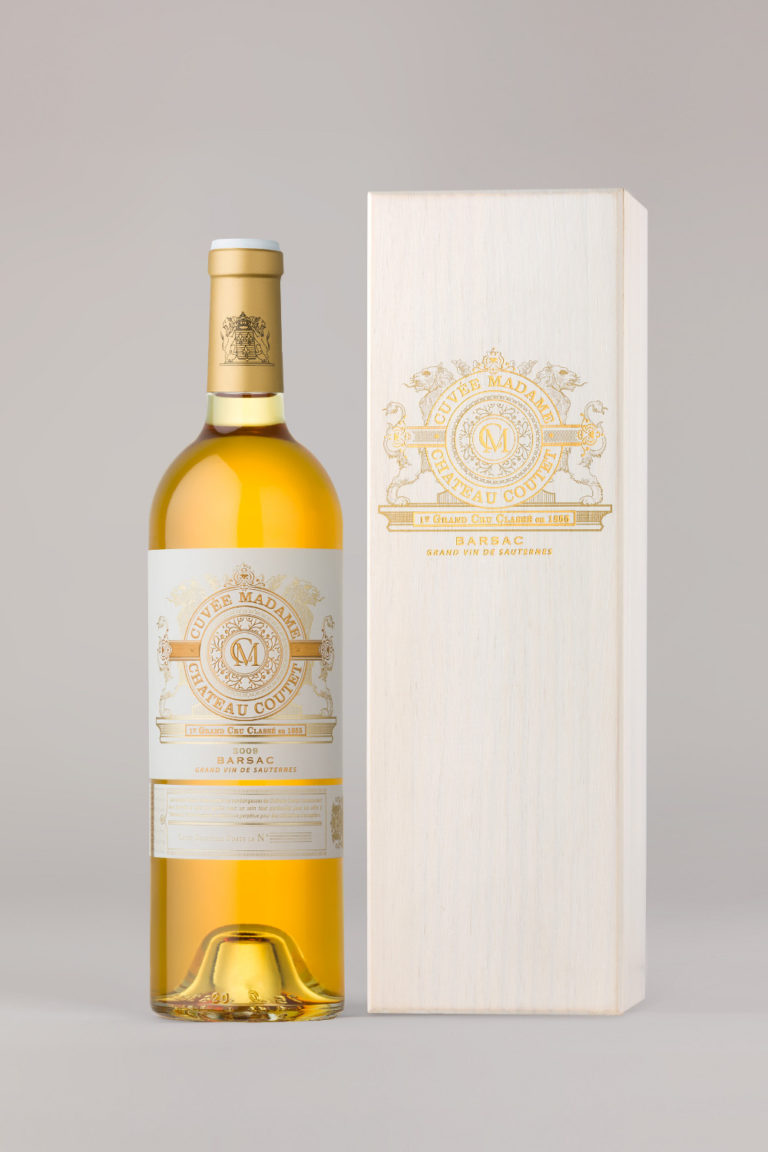 The "Cuvée Madame" 2009 of Château Coutet in Barsac, 1st Grand Cru Classé was released on Thursday, January 31st. This new vintage of the rare cuvée received the tasting note of 100/100 by Robert Parker Wine Advocate. After 3 years of barrel aging and 7 years of bottle aging in Chateau's cellar, we are very excited now to share with you this golden nectar.
Since its inaugural vintage, fifteen vintages have been elaborated over the course of the last six decades. This exceptional wine originated in 1943, from a tradition in honor of Madame Rolland-Guy, owner of Château Coutet from 1922 to 1977. The vinegrowers used to dedicate a day's work to "Madame", during which they would pick the most concentrated grapes. A sweet wine of incomparable richness and flavor was thus obtained.
The Baly family continues to uphold the tradition that celebrates the complexity and the richness of the terroir of Château Coutet.
The Cuvée Madame originates from the property's two oldest parcels of Sémillon. The average age of the vines on these plots is 55 years. Discover the characteristics of this 2009 vintage.
If you are interested in our Cuvée Madame 2009, please send us an e-mail at and we will get back to you soon.